The Navigator is a rich internet application for real estate in South Australia and makes up part of the offering of AdelaideNow.com.au.
It provides a cloud-hosted, online planning tool for real estate inspections that augments the print edition of The Advertiser newspaper. It launched on-time with a six print and three television advertisements.
The Navigator was built on the Silverlight platform as a Rich Internet Application with seamless graphics and page transitions. The name comes from the core funtionality of being able to plan and navigate through open inspections on a weekend with map and schedule view: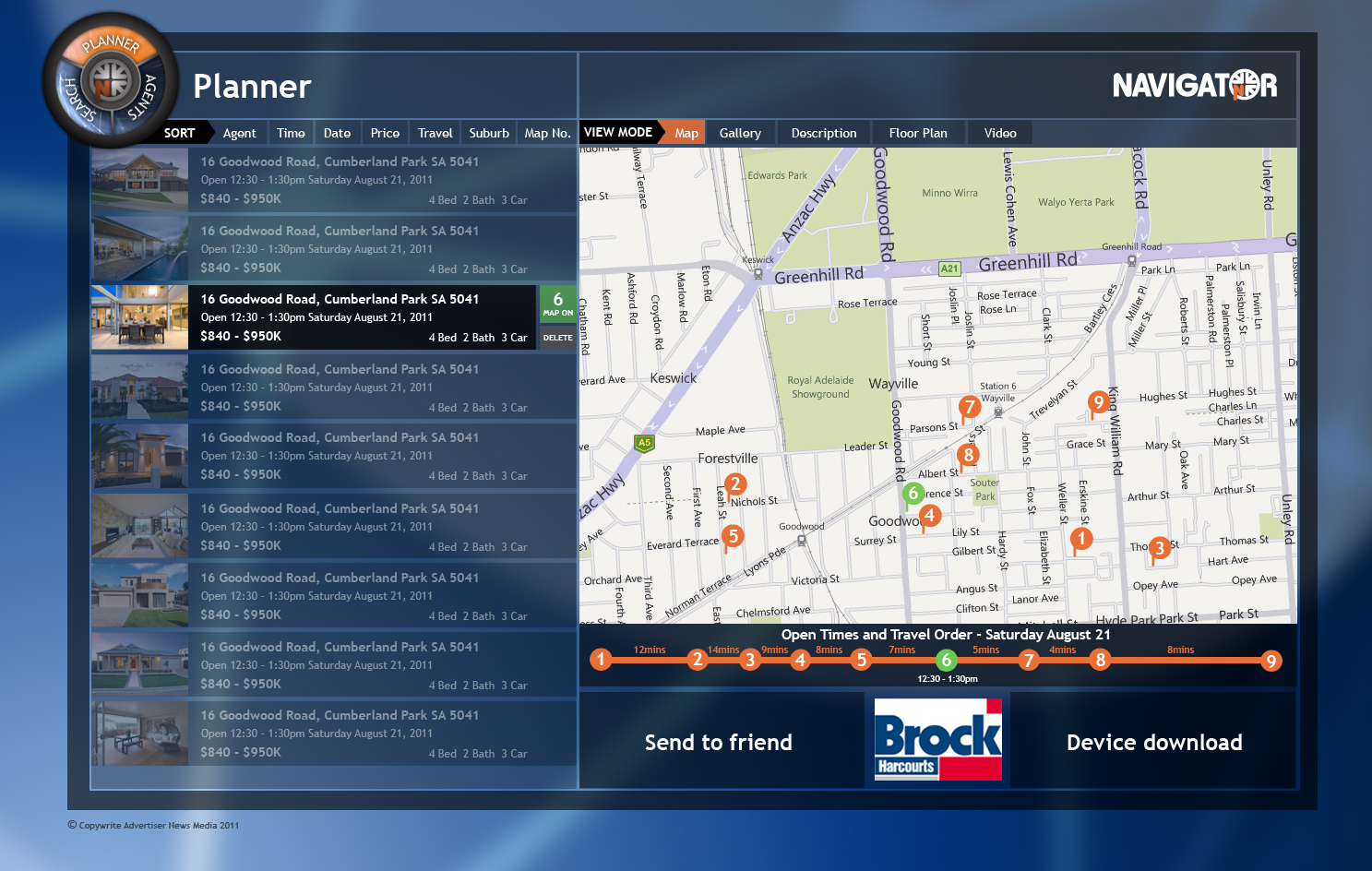 Additionally, the Silverlight component for producing image based pivot charts was also employed to assist users to find the homes they wanted: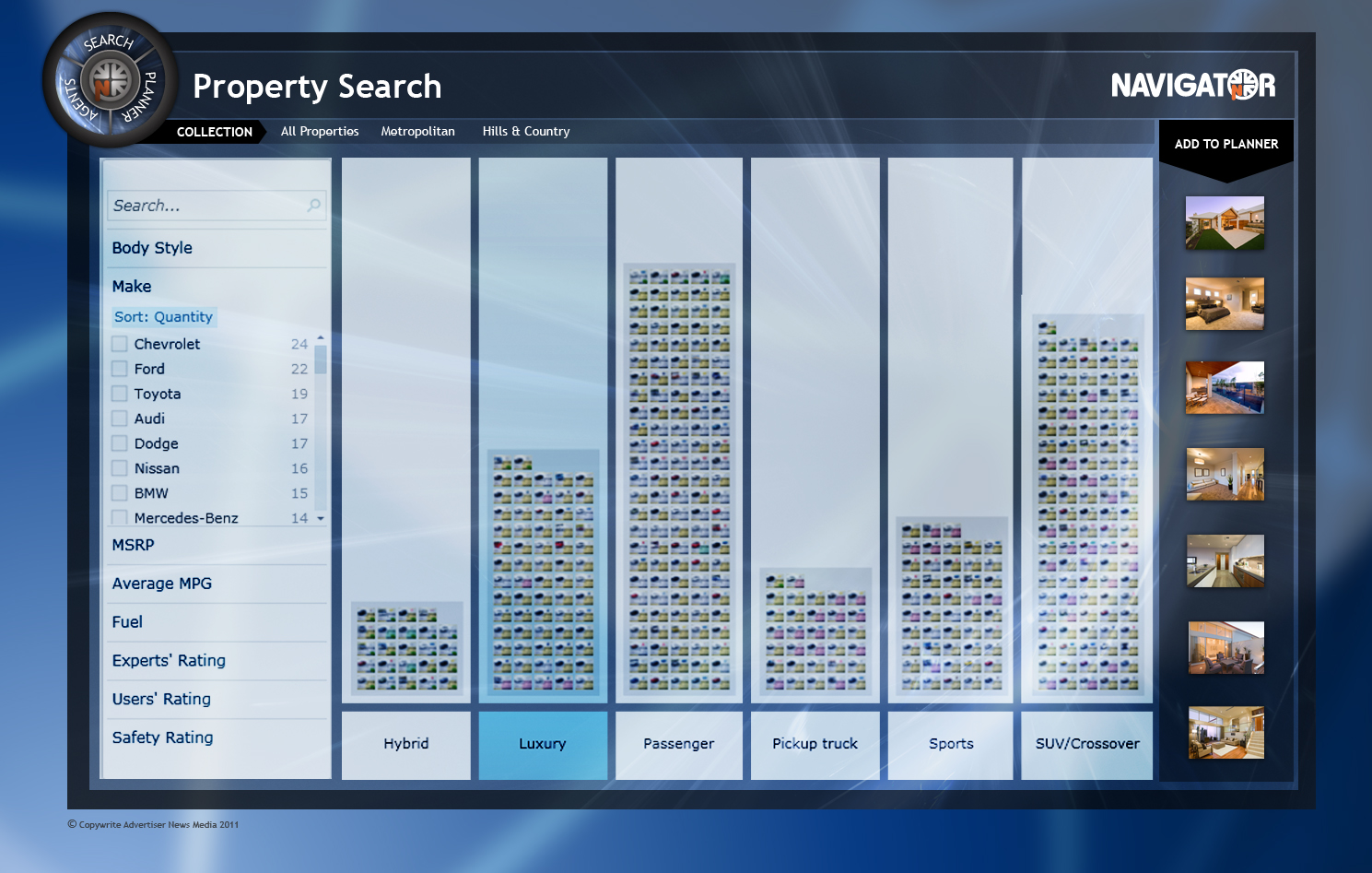 This was built with one of my teams from SMS, including several of the best software developers I've had the priveledge to work with. It was also a great collaboration with some graphic designers who worked for the Advertiser. Of special note, were Shae Griffiths, Tim Schneider and Gregg Brooks.
Update: The Navigator was finally taken down after a relatively succesful run in South Australia. This run was tied with television and print ads as well as being featured in the real estate section of each Friday's newspaper. However, the ill-fated Silverlight platform never overcame the security scare created by Flash and that platform has been deprecated.