Not as cute and cuddly as a companion cube, but far more practical. That is, if you happen to have a Glidermatic GTS garage door opener…
AND you mounted one of the remotes to the wall AND you have managed to break it AND if you have a 3D printer. Does this sound like you? Then we have one thing in common and I hope this helps.
Spacing on mounting holes is same original bracket.
Step on one side of bracket helps the remote face be flush to wall (as it is not symmetrical).
When I was deciding whether or not to get a 3D printer, a had a list of small jobs around the house that I was convinced that I couldn't fix any other way than to buy a 3D printer. I keep telling my wife that this fix only costs $0.30, I hope she never decides to investigate the original capital cost…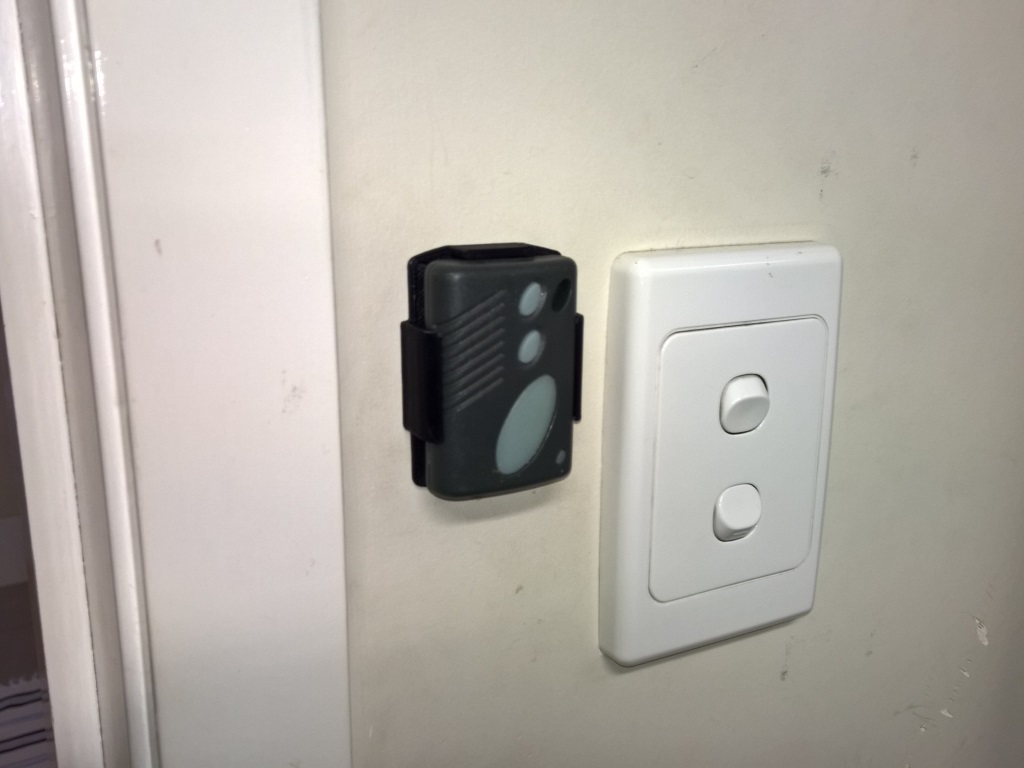 Files and details are available at https://www.thingiverse.com/thing:961346
Also, checkout the really cool companion cube at http://www.thingiverse.com/make:152431