Joining the OPA to fight for belters rights? Searching for missing persons on the Scapuli? Whatever your reason for crossing the black to Ceres, make sure you've got your New Yen.
Having recently got a Laser Cutter, I've ben experimenting with the different capabilities. The software for managing the laser cutter is actually primitive compared to the 3D modeling software and slicing software I've gotten used to with 3D printing.
The first item I've created is inspired from the amazing TV Series, The Expanse. On Ceres station, the poker chip style New Yen are seen only a couple of times. Here's my attempt at reproducing them: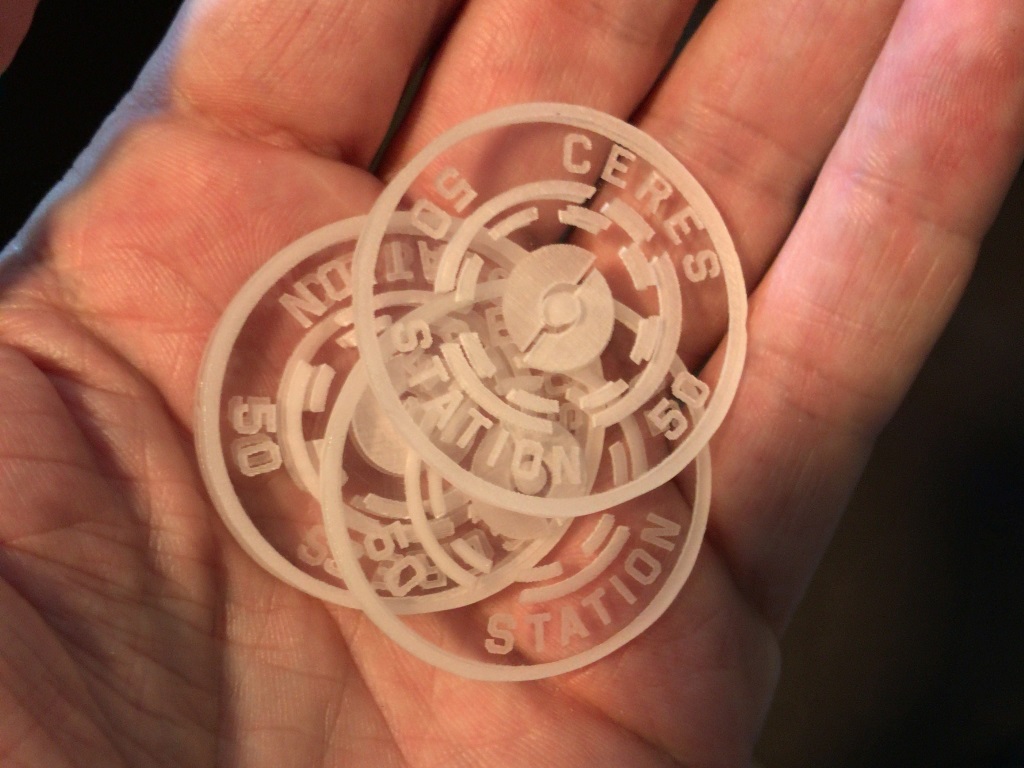 On the show the chips where multiple colors, which might be done with different colors of acrylic. These are just clear on the stock that I had at home. I've also designed the chips to be double sided. On close inspection, you'll notice that half the station is printed on the front of the chip and the other half of the station can be seen through the back of the chip.
Files and details are available at https://www.thingiverse.com/thing:2586656.